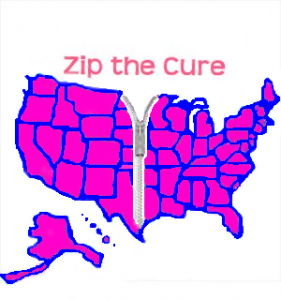 When I was a sophomore in high school, my fundraising activities were limited to buying things at bake sales.  Even my more motivated peers were limited to looking for walkathon sponsors, organizing car washes or selling cookies, wrapping paper or citrus products.  While some of them may have wanted to aim higher, they were limited as to the number of people that the could reach in the time that they had to devote to the cause.  Nowadays, the ambitious kids are not content to raise a hundred dollars from neighbors and co-workers of parents.  Instead, they are leveraging technology and social media to raise millions.
Monica Oxenreiter is a sophomore at her high school near Pittsburgh, and she would certainly be counted among the ambitious crowd.  She was diagnosed with Type 1 diabetes at the age of thirteen months.  Her brother also has diabetes.  As a result she has been active with the Juvenile Diabetes Research Foundation.  When she was in middle school, she had the idea that perhaps she could raise $100 from every zip code in the United States, and her project, Zip The Cure, was born.  "My brother and I were both JDRF Children's Congress delegates in 2005, and while we were there we met so many amazing people who were really dedicated to finding a cure that we wanted to find a way to connect everyone," said Monica when I spoke with her the other day.  "Zip codes seemed like a logical thing."  Part of the appeal of the zip code aspect was that it would lend itself to having a national map that could be colored in as each zip code hit its goal.  At the time, Monica didn't know much about Google Maps or even how many zip codes there were in the United States.  It turns out that there are over 42,000, making the idea potentially worth as much as $4.2 million in donations to the JDRF.
Starting when Monica was in the eighth grade, she and her family began the process of setting up a not-for-profit corporation and gaining approval from the JDRF to act as a fundraiser.  She then had to get the Web site built.  While her father could get it going, they needed someone who could use the Google Maps API to build the map.  When Monica had no luck finding help at university computer science departments, she cold-called a programming consultant and was able to negotiate a substantial discount to his normal rate.  PayPal then provided the mechanism to collect donations, and zipthecure.com was ready to go.
"The most difficult thing so far has been getting the word out," said Monica. Zip The Cure currently has over 900 members of its group on Facebook. Twitter is lagging behind with only about 80 followers.  "I am more familiar with Facebook than with Twitter, so that was the natural place to start," according to Monica.  She also feels that blogs have proven to be a potent source of interest,  "While we have had attention from the traditional press, getting coverage in diabetes-related blogs has been the most successful in driving traffic to the site."
Although technology and social media have made projects like this feasible, they haven't become easy.  Monica estimates that she spends about 35 hours a week working on Zip The Cure, including maintaining the site, generating awareness, soliciting donations and keeping volunteers in the loop.  She has to put this time in after school and on weekends.  Monica has also learned "that she shouldn't take 'no' personally."  All of the hard work is beginning to bear fruit however.  Currently, over 150 zip codes have been sponsored generating more than $15,000 in donations for the JDRF.
What advice does Monica have for other young people looking to do something meaningful?  "The most important thing to do is to concentrate on the positive and not get discouraged," she says. "There are so many really generous and great people out there that are willing to help you, and you can make a difference."